Diane Ducharme was the first Bikram Yoga College of India graduate to open a Bikram Yoga studio in Massachusetts. Yoga for You was established in West Roxbury in October 1995.
We are a group of dedicated teachers here to serve you. Come in and feel the difference experience makes. Students that try the right way can change and heal their bodies. Come and learn what the right way is for your body.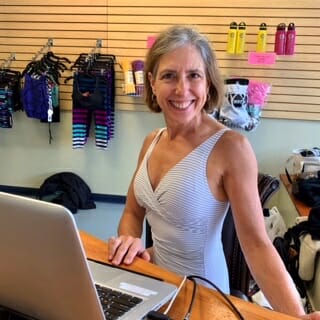 Director, Diane Ducharme Gardner: "I took my first Bikram yoga class in 1985 with my original teacher Madelyn Mederois. I knew from that very first class that this yoga would be part of my life forever and that I would teach it. I began teaching the yoga shortly after I learned it and long before teacher training. There were no Bikram certified teachers in Massachusetts at that time. I did many practices on my own or with groups of people as I taught them."
"Bikram started his certification program in 1994. I rearranged my life and went to his second training in January 1995. There were only 30 people in my training. I felt an instant connection with Bikram. In posture clinics I was taught directly by Bikram how to read bodies (when to correct, how to correct, how much the individual body is capable of doing), how to teach people with positive outcomes, and how important this yoga is to the human body, mind, and soul."
"I am committed to teaching Bikram yoga the very same way I was taught. I continue my study of this incredible series. I conduct seminars, workshops, and posture clinics around the world. Feel free to contact me at diane@26and2.com for more information on conducting a seminar in your school."
"I am grateful to my teachers and especially to my students who help me to continue to grow."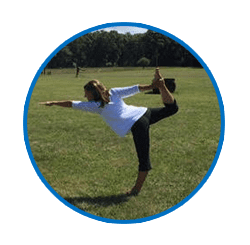 Prior to teaching Bikram yoga, I had several careers, but nothing prepared me for the change that I was about to experience.
At the suggestion of a friend I took my first Bikram Yoga class on February 1, 2010. I don't remember many details about that first class, but at the end of the class I do recall a feeling unlike anything I'd ever experienced. And I wanted to experience it again – and again, and again. Class was not easy, and there were postures with which I really struggled, but as I began to attend class regularly, the sustained practice of Bikram Yoga changed me profoundly.
I was able to be more present in my own life. My body felt better than it ever had. I had more sustained energy. Whatever life threw at me, I was able to meet with much more calm and focus than ever before. I learned that the regular practice of Bikram yoga helps you to look in the mirror, see who you are, accept who you are and, eventually, love who you are. In Spring 2019, I was finally able to attend Bikram Yoga Teacher Training and my life was transformed again. Even after years of practice, I learned so much more about myself and the power of this yoga. It renewed and intensified my desire to teach others in the hope that they will experience the physical, emotional and spiritual well being that I feel every day as a result of practicing this yoga. There is true magic in Bikram yoga and I want to share it with the world.
In 2011 I took my first Bikram Yoga Class and immediately I realized how much I needed the yoga. The combination of sweating and working my body was exhilarating! At first, the meditation benefits of this yoga helped me manage the stress of my job. I then saw that this yoga helped me keep a better balance in my work/family life. Once I began to really sweat and come to class 3+ times a week, I felt the physical benefits change my body. I began to understand how powerful the mind/body connection can be and how it is directly related to my overall health and happiness. With the encouragement of my husband and three daughters, I retired after 30 years of working in health insurance, and I went to the Fall 2016 Bikram Yoga of College training in Thailand. The training opened my eyes to a whole world of people who also wanted to share the magic of this yoga practice. Teaching is now a integral part of my practice and it's the best possible way that I can help others in the quest for better health and happiness.I am grateful for this chance.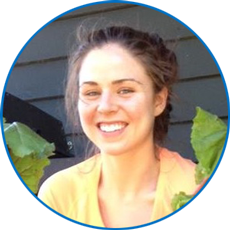 Melanie Dolan walked into her first Bikram Yoga class with no idea how much her mind was craving the 90 minute meditation. With no serious injuries, the physical aspects of the yoga were not what hooked her (of course, it was nice to loosen up tight shoulders, strengthen weak muscles, and get a cleansing sweat). Nothing on this earth compared to the mental lift she received from Bikram Yoga. At a transition period in her life, Melanie was unsure of just about everything, apart from her love (at this point, obsession) with Bikram Yoga. After graduating college, Melanie began a 30 day challenge that turned into a 120 day challenge, which made the decision to attend Bikram's Teacher Training in Los Angles in the Fall of 2012 crystal clear. Melanie is so grateful for her sister who took her to her first yoga class and that the yoga has spread through her family. "Bikram yoga has given me so much more than the 'good sweat' I went in looking for. I hope to inspire the love and gratitude I feel for my practice in every student."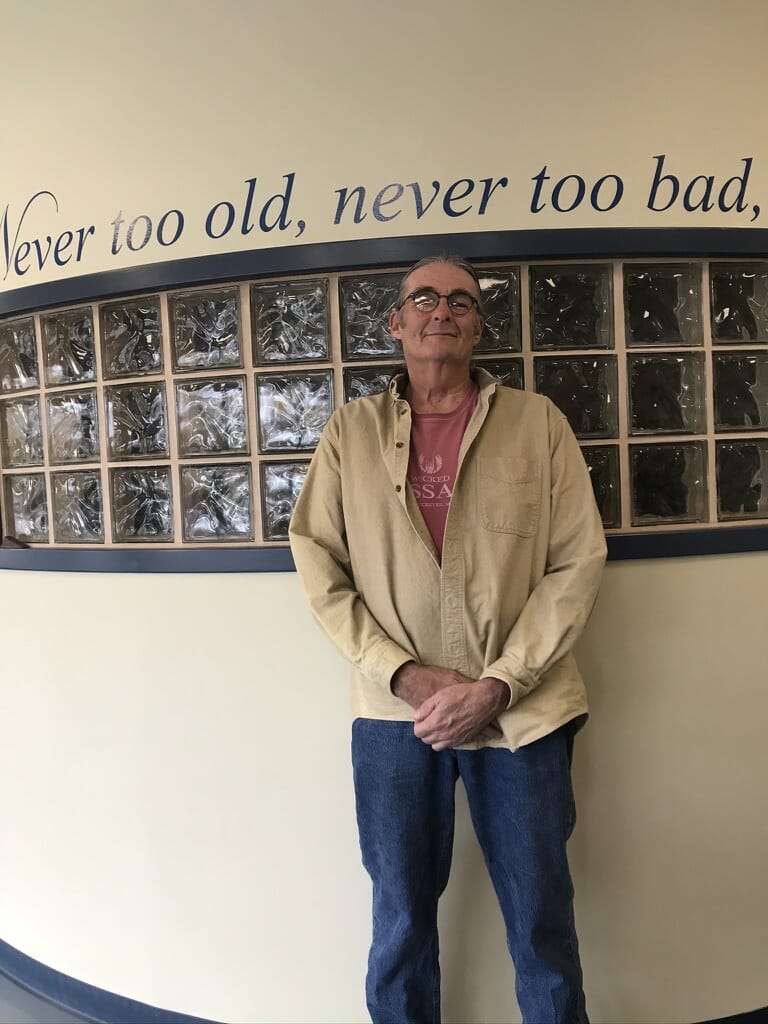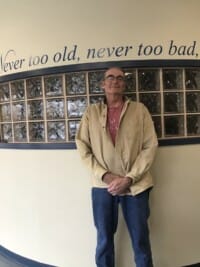 Bill Fairchild, RYT-200 & Certified Bikram Yoga Teacher
Bikram yoga is my favorite of all of the yoga systems I've tried for a few reasons. I like the mirrors, as difficult as it is at times to look at myself. In my years of Tae Kwon Do training we had mirrors to help us with alignment for technique. Technique is important. Alignment is important. I like the heat. I like the repetition of the sequence. I can practice anywhere in the world and in any language.
My youngest daughter introduced me to yoga. I went to a class in CA with her. It was a hot vinyasa class. When I came home, a colleague said if you like the heat, you should come and try Bikram yoga with me. First I did a drop in then a 10 class card, then a 3 month class card, then on and on.
A student can expect a dialogue driven traditional 90 minute Bikram Yoga class from me. I believe the system works best as it was created. I hope to help students go beyond their edge whenever they are ready and progress no matter what that means. I want them to feel safe. Prana moves best in a safe environment. I get excited and a bit animated. I want us to all have fun while we work hard.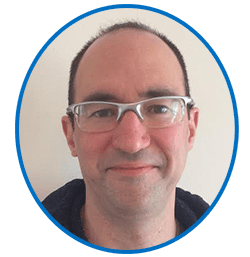 I've always been fascinated with the human body and I am a bodyworker by profession. Becoming a Bikram Yoga Teachers in 2013 was a natural step on my path. I was hooked after my first class in 2010 and I believe in the healing power of this yoga. It increases the quality of life of the people who practice it and the more we teach it the right way, the more we will be able to positively impact our world. I love the way the postures are arranged in the series, the way the body moves along the three planes of space with meticulous precision, the heat which gives the body the edge it needs to break the vicious cycle of sedentariness, the intense focus required, and the deep and profound relaxation that comes after the practice.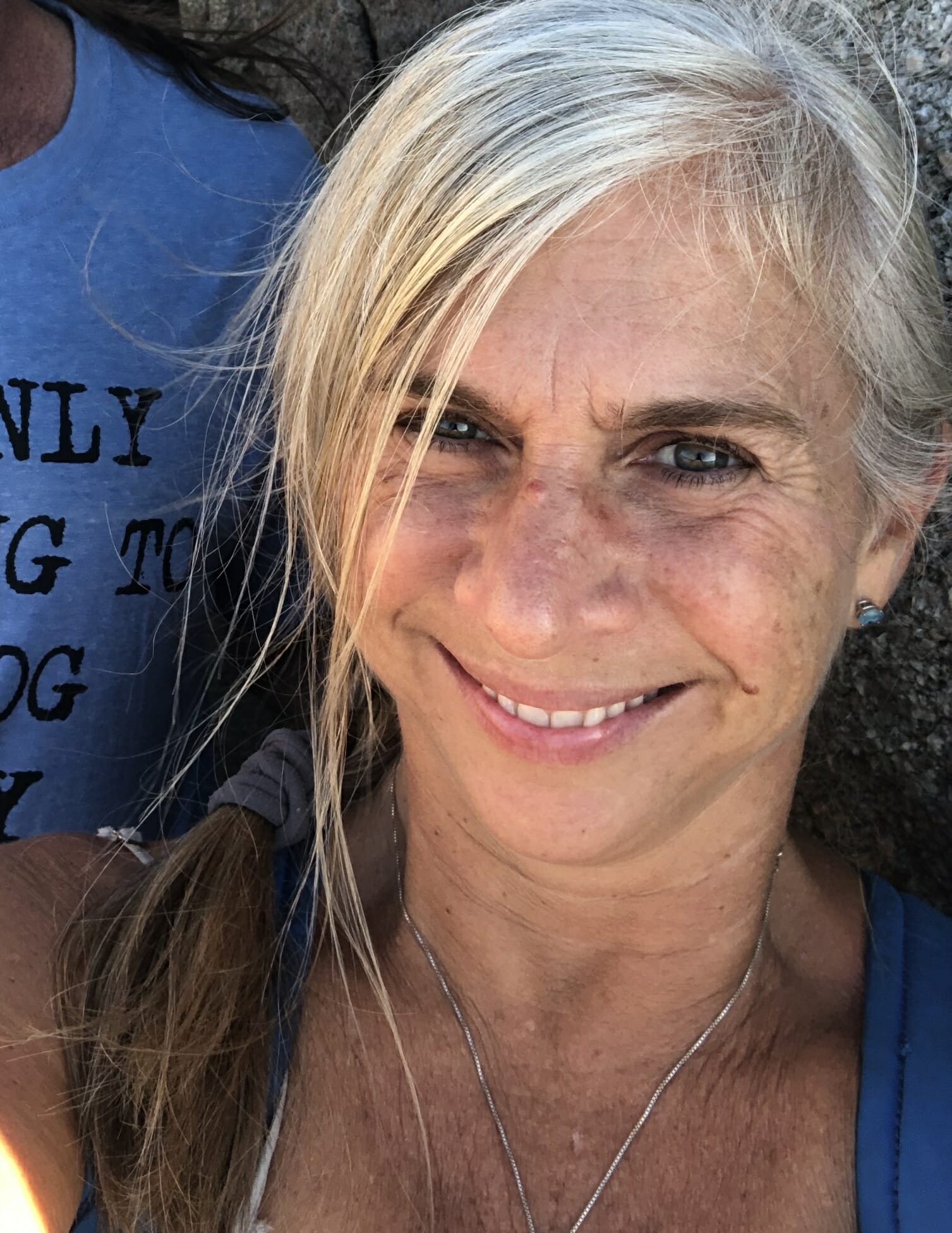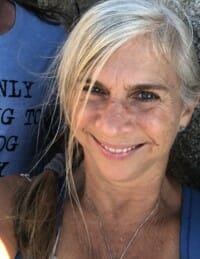 I was always athletic growing up. I had so much energy and I loved to stay active. That all changed at age 21, about a year after I had my son. One day I woke up stiff and in pain from head to toe. After some blood work and many visits to the doctor, I was diagnosed with Rheumatoid Arthritis. I tried many different medications, exercises, and therapies over the years. A friend suggested that I try Bikram yoga. In April 2013 I went to a Bikram Yoga class and I was hooked after my first class. It was extremely challenging and difficult for me but couldn't wait to go back! I started practicing at least 3 times a week and it helped me in so many ways. I became more mobile and flexible, with less morning stiffness after just a few classes. I had less pain and in was better spirits because my spine felt healthier than ever. I love everything about the practice from being on my mat practicing (the struggle, the heat, the sweat, and the energy we all share ) to teaching this therapeutic practice. I truly believe in the healing power of Bikram Yoga and knew I had to share with others. With support and encouragement from my family and friends, especially my husband Ron, I was able to travel to Thailand in Fall 2014 to complete Bikram Yoga Teacher Training. Words cannot describe how rewarding it is to be a teacher. I love inspiring and motivating my students.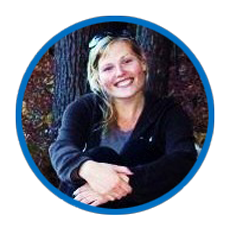 Bikram Yoga has opened my eyes to a whole other world that I never knew existed. I will never forget my first class October 27th 2009. A day that changed my life. I was pushed in a way that I had never been before. Being very competitive in almost everything I had done prior, this class kicked my ass! I kept coming because I needed to change, something had to give. This yoga gave me hope and helped me achieve what I never even dreamed possible. Slowly over time, things got easier; the breathing, balance, heat, the ability to look at myself in the mirror. It was incredible watching the transformation happen, while teaching me to fall in love with the girl staring back in the mirror, conquering my fears and making me a strong person, as well as giving me that mind and body connection. I know what Bikram Yoga has done for me, which is why I changed my whole life around to become a Bikram yoga teacher. I attended teacher training in LA in Spring 2013 so that I could bring my passion and love to help others in whatever way they need this healing yoga. Mind over matter – just step into the hot room and let the magic happen.
I have been doing yoga since 2006 when my daughter told me about it. She told me this hot yoga will benefit me with the kind of work I do as a hair dresser. At the time I had a rotator cuff injure and my body ached from standing at work. I bought a one week pass and went 5 times. I could feel the change in my body after only one week. I continued to practice for 3 years before I decided to go to Teacher Training in Palm Springs in 2009. I wanted to share my personal experience with everyone because during those three years of practice my rotator cuff problem was gone, no surgery, and my aches and pains were gone too. I felt better, happier and more relaxed. Yoga is the medicine that everyone should take to feel better. I still love practicing and teaching.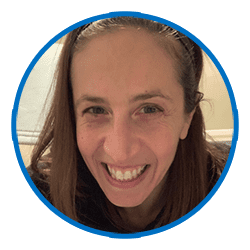 I did my first Bikram class in 2009 and right away I experienced the tremendous mental and physical benefits that this yoga practice offers. I graduated Bikram's Yoga College of India in Spring 2013 and I am always thrilled to teach Bikram Yoga. I am excited to share my great passion for the yoga, as well as to inspire others to see their unlimited potential whether they are just beginning or continuing their yoga journey. I am familiar with using yoga as therapy for injury prevention as well as for working through acute injuries. I know firsthand the benefits of a consistent practice after having torn my ACL and meniscus in 2015 and having been able to use yoga as a means to facilitate the rehabilitation process. Above all, I particularly enjoy helping others realize that yoga is a practice for life, a way in which we can all find our inner strength, on and off the mat, simultaneously rejuvenating and healing our bodies and our minds.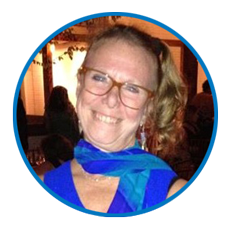 I love practicing and teaching Bikram yoga. I am deeply committed to sharing my passion for this yoga, which has healed me on physical, emotional and spiritual levels very deeply. After becoming certified as a Bikram Yoga Teacher, I traveled extensively to gain teaching experience and to deepen my own practice. My background includes dancer, educator, choreographer, and founder of the MJT Dance Company. I began practicing Bikram yoga in 2001 as the start of a new mid-life journey and graduated Teacher Training in Los Angeles, California in January, 2004. The teacher training experience was the most difficult and amazing period in my life, and I will always be grateful for this life-changing opportunity. I enjoy teaching and I bring my passion for movement and body awareness into each class experience.
In 2002 at a school reunion I noticed a fellow alum, 5 years my senior, who looked fabulous. I asked her what she did to stay in shape and she said Bikram Yoga. For the next 9 years I would occasionally think of her and Bikram Yoga but I thought yoga was only for skinny, flexible women who are obsessed with their weight. In 2011, two friends from the neighborhood where I was raised in Philadelphia said they were practicing Bikram Yoga and it had improved their marriage. Neither one of them fit my yoga stereotype and I was intrigued by their marriage improvement comment. Their endorsement was the push I needed to give it a try. I started with hot yoga in Sedona, Arizona but wondered if Bikram was different. I decided to drive 52 miles North to Flagstaff to try Bikram Yoga just once because nobody drives 104 miles a day to practice yoga. I don't recall that first class but I do know that I only took 3 more hot yoga classes. Bikram Yoga made me feel so much better than anything I had ever done before. I drove 2 hours a day to do it 3-4 times a week. I gave away my unused hot yoga classes when I moved to Boston. My marriage has improved because of Bikram Yoga. My mental, physical and spiritual health have improved, too. I graduated Bikram Yoga College of India in Thailand in the Fall of 2016. I am grateful to be a teacher and to be able to share this yoga's many gifts with my students.